Bespoke solutions
The abnormal load transport business covers a wide diversity of projects. For maximum effectiveness, every situation must be approached in the light of the requirements specific to the nature of your transport requirements:
WIND TURBINES : Cateole, a subsidiary of Catete founded in 2008, specialises in wind turbine projects from siting study to on-site installation.
HEAVY LIFTING AND PUBLIC WORKS : In 2005, a dedicated team was set up to handle issues specific to the sector, working with both major international groups and smaller public works contractors. We can provide a customised solution geared to each of your specific projects.
ALL INDUSTRIAL SECTORS / OTHER : Backed by over 25 years' experience, Catexe can help you with all your abnormal load transport requirements.
First and foremost, Catexe offers management geared to your needs, making successful transport projects a formality.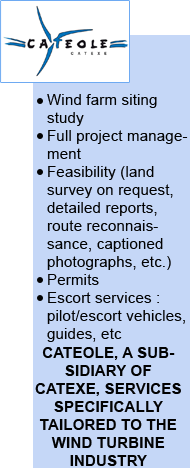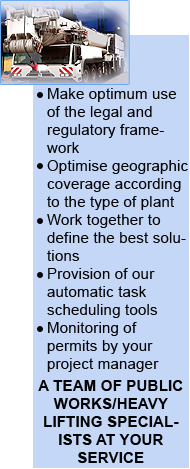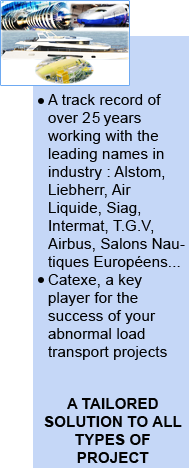 For further information, please consult our multilingual service team.